How I connected two external displays to M1 MacBook Pro with Dell D6000.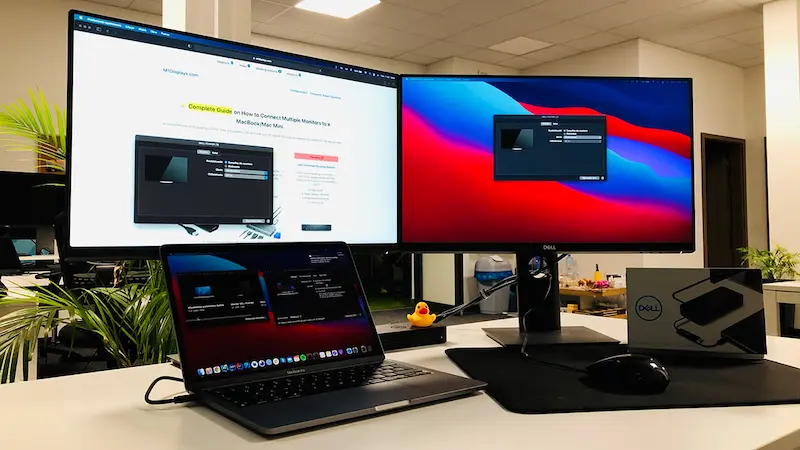 After I got my new MacBook Pro M1 at work, I quickly realized that I couldn't connect a second monitor using my regular USB-C dongle. It turns out that the new MacBook Pro M1s doesn't support more than one monitor natively, BUT there is a workaround - the DisplayLink technology which allows you to connect up to 5 external displays to a MacBook. I started doing research to find myself the best device.
As a result, the content for this page was created. I have grouped devices that will work with your M1 MacBook by adapters, hubs and docking stations.
It turned out that the option that best suited me was the Dell D6000. So I asked my boss to buy this dock, so I can give it a try and go back to using two monitors. I work as a full-stack developer and the additional two monitors are crucial to my productivity.
Shop Dell D6000 on Amazon ↗
---
If anyone has doubts whether the use of DisplayLink is noticeable, I must admit that I have not noticed it either visually or in the load on the Mac. In fact, I have never even heard the fans working on a MacBook with the M1 🤩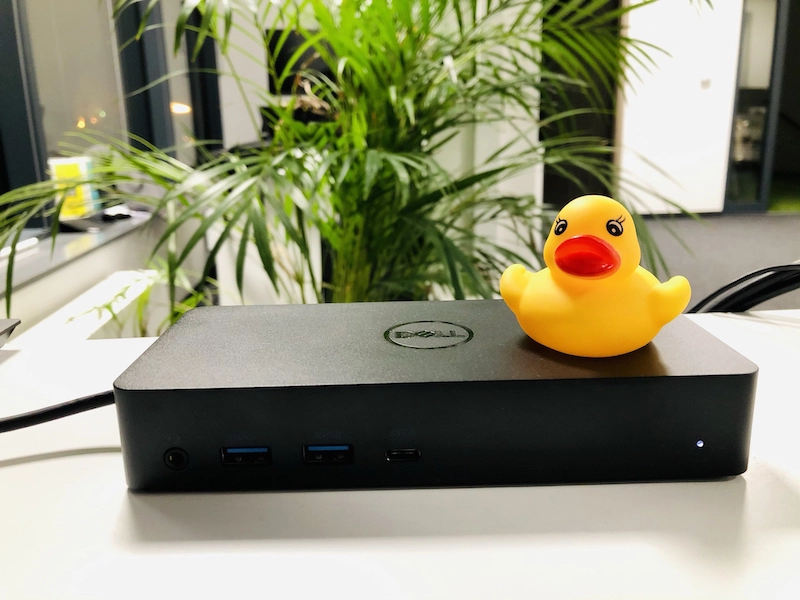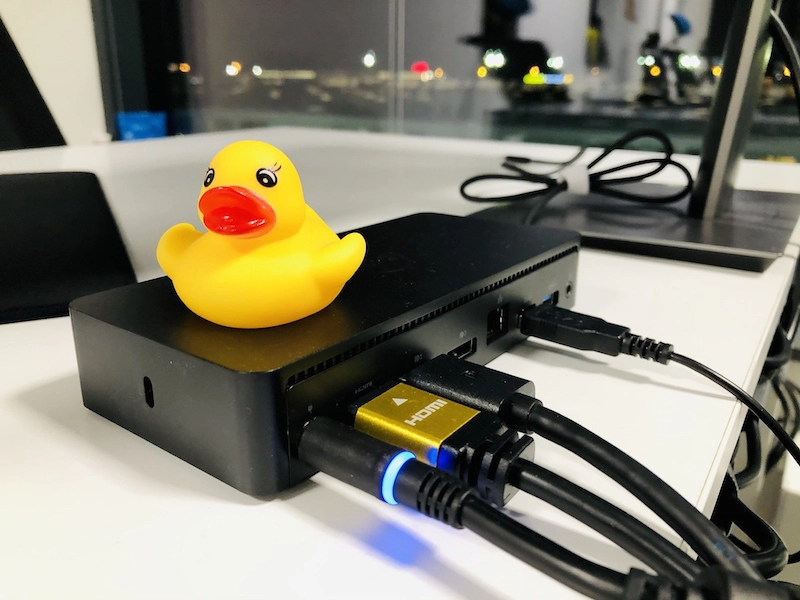 In the attached pictures you can see the connection of the first monitor via HDMI and the second via a DisplayPort cable. Additionally, the most ordinary USB mouse is connected to the dock. The biggest advantage, however, is Power Delivery. Thanks to this, I do not have to use the original charger. Just plug in one USB-C cable and everything you need just works.
As a pedantic person, I am very happy with cable management. Everything is neatly hidden behind the desk, and nothing unnecessarily takes up space on the desk.